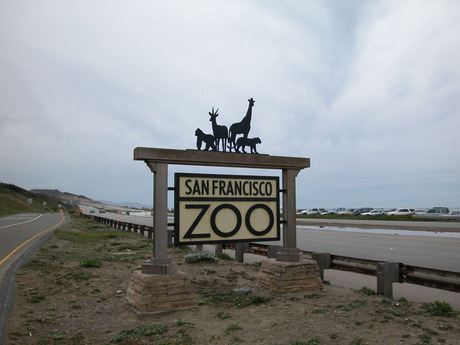 February 3, 2010 - San Francisco, CA – After winning a crucial one-week delay on the City of San Francisco's plans to dump giant boulders on Ocean Beach, local community advocates continue to make gains in their struggle to protect the south Sloat area of the beach and force a long-term solution to this decades-old problem.
At the San Francisco Board of Supervisors meeting on Tuesday at City Hall, coastal advocates from Save The Waves and San Francisco Surfrider Foundation, as well as other local community leaders, argued that the City should not dump boulders on the beach to temporarily protect city infrastructure from erosion and rising sea levels.
Among other commitments to protect the coastal environment and the waves at Ocean Beach, Supervisors Ross Mirkarimi and Sean Elsbernd introduced a resolution that requires the city to limit the scope of its "emergency" repair work by minimizing the placement of boulders on the beach, analyze the use of existing rubble already on the beach to shore up the bluffs and control erosion, and commit all relevant parties to sit down and revisit the long-term solutions to the beach erosion problem. "Save Sloat!" advocates feel the long-term solution should focus on a managed retreat strategy, including removal of all past structures placed on the beach, restoration of eroded bluffs, prohibition of future hard structures used for erosion control, and the relocation of city infrastructure at risk from rising sea levels.
"While we never advocate the use of hard structures on the beach, we recognize that the City needs to address the immediate threat and are encouraged that they've agreed to limit the scope and look at moving existing rock that's already on the beach to address the short-term problem," says Dean LaTourrette, executive director of Save The Waves. "More importantly, we've convinced the City and others to immediately reinitiate a proactive planning process for a long-term, environmentally and financially beneficial solution, in the face of continued erosion and impending sea level rise."
On January 15 the City of San Francisco declared a state of emergency at the Great Highway south of Sloat Boulevard to protect roadway and other infrastructure falling onto the beach due to large storms and rising sea levels. The city proposed the placement of large boulder structures on the beach to protect eroding areas, but local residents, surfers and coastal advocates pushed for a more environmentally friendly solution based on long-term recommendations submitted years ago by the Ocean Beach Task Force.